Anyone who has ever been interested in knitting has come across a huge variety of yarns used to create stylish and comfortable clothes. And it's easy to get confused if you don't have a simple classification. To avoid this, let's look at different types of knitting yarn. The first category includes several types of yarn, depending on what season the clothing is intended for.
Depending on the seasonality, there are:
Winter yarn. It is usually used for knitting sweaters and cardigans, scarves and hats, mittens and socks, warm dresses, etc. The most common materials are the natural llama, mohair, cashmere, angora wool, and synthetics, including polyester and acrylic.
Summer yarn. This type of yarn is used to create tops and T-shirts, dresses and gloves, hats, bucket hats, and socks. The most common yarns are made of bamboo fibers, silk, cotton, and viscose.
All-season yarn. This type includes all types of yarn that are difficult to attribute to a specific season. These are mainly fancy yarns with such elements as ruffles, ribbons, sequins, and so on.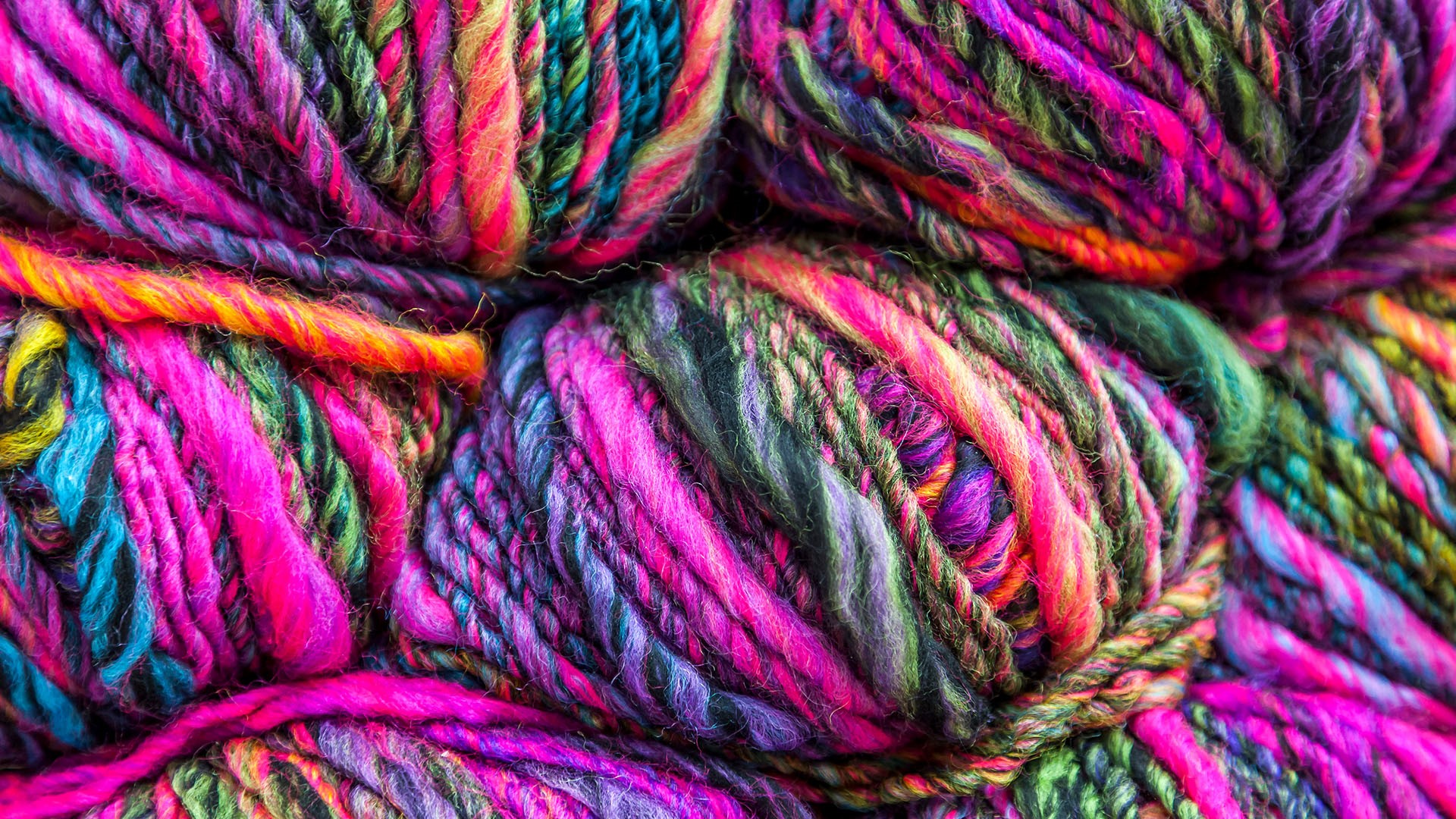 Yarn Composition
Let's look at the types of yarn according to their composition:
Natural yarn of vegetable origin made from cotton, hemp, jute, and flax.
Natural yarn of animal origin made from mohair and cashmere wool, llama and angora wool, silk, etc.
Artificial cellulose yarn: viscose, bamboo.
Synthetic yarn made from lurex and polyamide, spandex and nylon, acrylic and polyester, tactel, and microfiber.
There are also certain types of yarn that deserve a more detailed description:
Wool. The most common is sheep wool, less commonly used are camel, merino, alpaca (llama), angora rabbit wool, and silk. The latter material is the most expensive, but now people often use synthetic threads that have a shiny silky texture. Unlike natural silk, artificial fabric quickly deteriorates from the sun and washing powder. However, such knitted items are very practical and do not require special care, therefore they are widespread.
Plant fibers. The most popular plant for knitting clothes is jute. It belongs to the linden family and is important all over the world. For example, its best varieties are used to create carpets. However, jute is widely used not only in the textile industry but also in many other areas.