When choosing yarn for knitting children's clothes, you need to take into account that their clothes should not only look good, but also be practical. It is also important to remember that children have more sensitive skin, which means that synthetics and some types of natural wool can cause them allergies.
It is not recommended to use the following materials
Just forget about polyamide. This material is obtained by processing oil and coal. It is better to keep such "chemicals" away from children. Another materials you should abandon are mohair, angora fiber, and lurex. The reason for this is that their threads have a long pile, which inevitably ends up in the mouth of children. Moreover, such clothes often turn out to be very "prickly", which causes understandable discontent among children who are uncomfortable wearing them.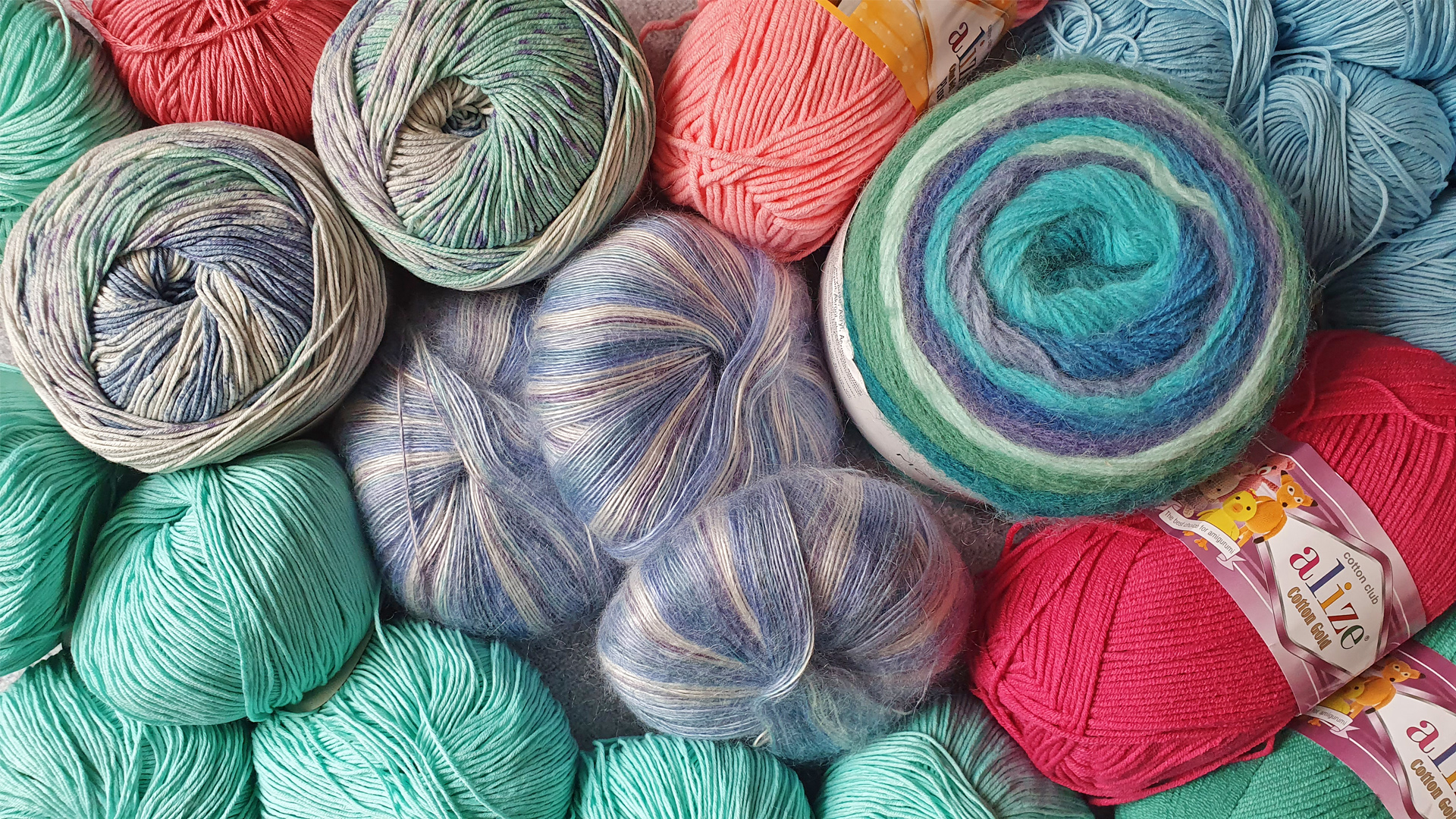 What is the best yarn for children's clothes?
For winter clothes, wool, cashmere, and semi-wool yarns are perfect. For the summer, the ideal option is pure cotton or its blends with linen or acrylic. In fact, acrylic is the best yarn for children's clothes that are often worn. Although it is a synthetic material, manufacturers have significantly improved its quality, which means you can buy it without worrying. Moreover, this yarn does not shrink and has high strength, which means it is excellent for knitting simple and durable clothing items.
Another material well suited for children is merino wool. The "suppliers" of these exceptionally soft threads are fine-wooled sheep. Their wool has a natural antibacterial effect, does not cause allergic reactions, and perfectly absorbs moisture, keeping the children's skin dry and healthy.
Cashmere is also a good material, but clothes made of it quickly deform. To avoid this, you can use a combination of multiple threads. For example, acrylic and merino wool go well with cashmere.